Stephan Hawkings was truly a symbol of power and limitlessness of the human mind. Stephan Hawkings was the man who told the world that anything can be achieved through hard work, nothing in this world is non-achievable, it is just a state of mind. Nearly paralyzed with every single part of his body he kept his passion for serving the world with his intelligence. During his life span, he kept inspiring people. He was also a great inspiration for people with disabilities. His struggle and success inspire millions.
"Work gives you meaning and purpose and life are empty without it". – Stephan Hawkings
who are Stephan Hawkings?
Professor Stephen William Hawking was born on 8th January 1942 (exactly 300 years after the death of Galileo) in Oxford, England. When he was eight his family moved to St. Albans, a town about 20 miles north of London. Stephan started is earlier education from St. Albans School.
During his first year at St. Albans School, he was third from the bottom of his class. But Hawking focused on pursuits outside of school; he loved board games, and he and a few close friends created new games of their own. During his teens, Hawking, along with several friends, constructed a computer out of recycled parts for solving rudimentary mathematical equations.
He then went to University college Oxford for high education in 1952. He wanted to study Mathematics but his father wanted him to pursue his career in medicine. Oxford University College didn't offer any degree in that specialization so he pursued Physics instead. By his own account, Hawking didn't put much time into his studies.
After three years and not very much work, he was awarded a first class honors degree in natural science. After completing his honors degree he went on to attend Trinity Hall at Cambridge University for a Ph.D. in cosmology.
In 1968, Hawking became a member of the Institute of Astronomy in Cambridge. The next few years were a fruitful time for Hawking and his research. In 1973, he published his first, highly-technical book, The Large Scale Structure of Space-Time, with G.F.R. Ellis.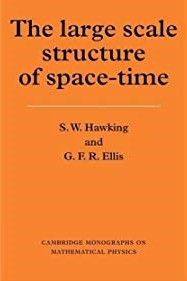 In 1979, Hawking found himself back at Cambridge University, where he was named to one of teaching's most renowned posts, dating back to 1663: the Lucasian Professor of Mathematics. He was a British scientist, professor, and author who performed groundbreaking work in physics and cosmology, and whose books helped to make science accessible to everyone.
Stephan Hawkings and his struggle
Stephen Hawkins is one of the most brilliant and famous scientists of this era.  He is classified as a physicist.  Hawkins was raised by a mother who was a Communist.  He was an atheist since early youth but had two close friends who had converted to Christianity. This led Hawkins to begin to think about the idea of God and man's existence.  He remained an atheist.
In 1962 he was diagnosed with ALS, amyotrophic lateral sclerosis.  Doctors predicted that he would only have two years to live.  His girlfriend, who became his wife, helped him to cope with the adjustment and fight depression.
The disease began to break down his neurological pathways but did not affect his mind.  His intellect remained intact.  He eventually became wheelchair restricted, lost the ability to verbally communicate, and control over his limbs and body functions. His physical conditions couldn't stop him to achieve what he had in his mind.
Despite his physical restrictions, Hawkins was able to write many books covering areas in the science of black holes, the quantum evaluation theories, and other issues relative to cosmology, the existence of the universe.
Achievements
Stephan Hawking was a researcher, speaker, writer and an advocate. He had many roles and did many revolutionary things to serve the human beings. Stephan Hawkings has achieved many awards and have published many publications during his lifespan but we have summarized some of his achievements.
Hawking Radiation
Hawkings Radiation is one of the most renowned and well-known achievements of Stephan Hawking. Hawking thoroughly studied the science of Blackhole and during his earlier career he came up with a conclusion that how black holes can actually leak energy to the point of disappearance.
There were many scientists who were award the achievements and have done a lot of research in this domain. But Hawking Radiation stands at the first due to the substantial evidence he provided in his research.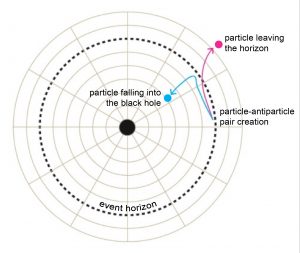 The theory of Hawking Radiation is very complex, yet to get a thorough understanding of the theory must watch the video.
Environment Advocacy
Stephan Hawkings was very concerned about the climate change. His concerns about the Globally warming and warming trends waere very alarming. He warned the humans about the dangers of Artificial intelligence and why we need to leave the earth before the conditions get unbearable to handle.
His statements made many headlines, but his advocacy for our planet holds the most weight since the early effects of climate change are already upon us.
The current administration is dismantling environmental protections left and right, but we still hold out hope that cooler heads will prevail in time, and we'll do Hawking's memory proud by doubling our efforts. Here is how he explains his theory.
Public awareness of People With Disabilities
Stephan Hawking is his very earlier adulthood was diagnose with the very rare form of ALS( Amyotrophic Lateral Sclerosis). It is a neurodegenerative disease which affects the nerve cells of brains and spinal cord, causing the whole body to paralyzed.  Despite his severe condition, this could not stop him from doing research. He kept to his hard work and found a way to communicate with the world.
Due to his experience, He spoke for the people with disabilities. His voice was immeasurably useful for the cause. He even spoke to UK's National Health Service and stem-cell research to enlighten his voice over the issue.
Not only people with the disabilities should get the same right and respect as a healthy person, they should be supported in their field of interest. Hawking is an inspiration for not only disables but also for all the human beings that there is nothing in the world that you can't achieve.
The legend died on 14th March 2018, leaving many stones unturned. He was a great inspiration and motivation for all the human kind. He worked for the whole of humankind. Many tributes were given to the legend during his life and even after his death. People burst on social media with tears over the death of the Physician.
A legend dies