VIN (Vehicle Identification Number) – usually called chassis number – is a composition of characters given to a vehicle by its manufacturer. The existing ISO 3779 – 1983 standard defines the content and composition of the identification number. This enables the creation of a uniform identification system for all motor vehicles worldwide. You can VIN check on a verified web site.
VIN number consists of three parts: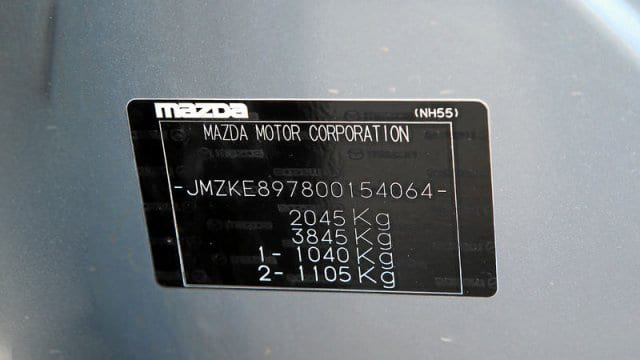 WMI – the manufacturer's mark – a code issued to each manufacturer for the purpose of its unique identification. This code contains 3 characters (letters or numbers), which is issued by an appropriate authority in the country where the manufacturer is located. The code is issued in coordination with the International Standards Organization ISO or its local representatives.
VDS – model designation – contains six characters, as a brief description and characteristic of the vehicle. The characters, their sequence and meaning are to be defined by the manufacturer. The positions, which are not occupied by the manufacturer, are assigned characters, which do not carry any meaning.
VIS – serial number – last eight characters, where the last four characters must always be digit. If the manufacturer intends to indicate the year of manufacture and/or the production plant, it is recommended to indicate the year of manufacture in the first and the production plant in the second position of the VIS number. The year of manufacture means the calendar year in which the vehicle was manufactured, or a model year determined according to the manufacturer's internal regulations.
The VIN is an alphanumeric construct, except for the last four characters.
Use of the following Arabic numerals and Latin letters is permitted:
1 2 3 4 5 6 7 8 9 0 A B C D E F G H J K L M N P R S T U V W X Y Z.
Manufacturers may use separators between the individual parts of the number VIN, WIM, VIS, only if they are different from the characters listed above or cannot be confused with them. However, the separators may not be used in the documentation. The VIN number embossed on or in the vehicle should be presented in one or in two lines without spaces, so that the continuation of three components VIN, WIM, VDS, VIS can not be affected. In the documentation, the VIN number should always be printed with one line without breaks.
The description of the concept and meaning of the VIN number based on the standard ISO 3779 (1983).