If you don't have an avatar, be prepared to be mistaken for a bot. Indeed, what kind of person wouldn't want to show themselves to the world today, in this era of selfies! In addition, this small but very meaningful picture will help find you among the accounts that come up for the same search query. Visual images are easier to remember, and you should use this to promote your Instagram account.
Example:
You sell cool couches and your Instagram nickname is @master.of.magic45645. The person forgets how to spell it and types magic.
An Instagram search produces dozens of companies with magic in their nickname.
The person sees your avatar, recognizes you, and clicks on your profile, not the competitor's.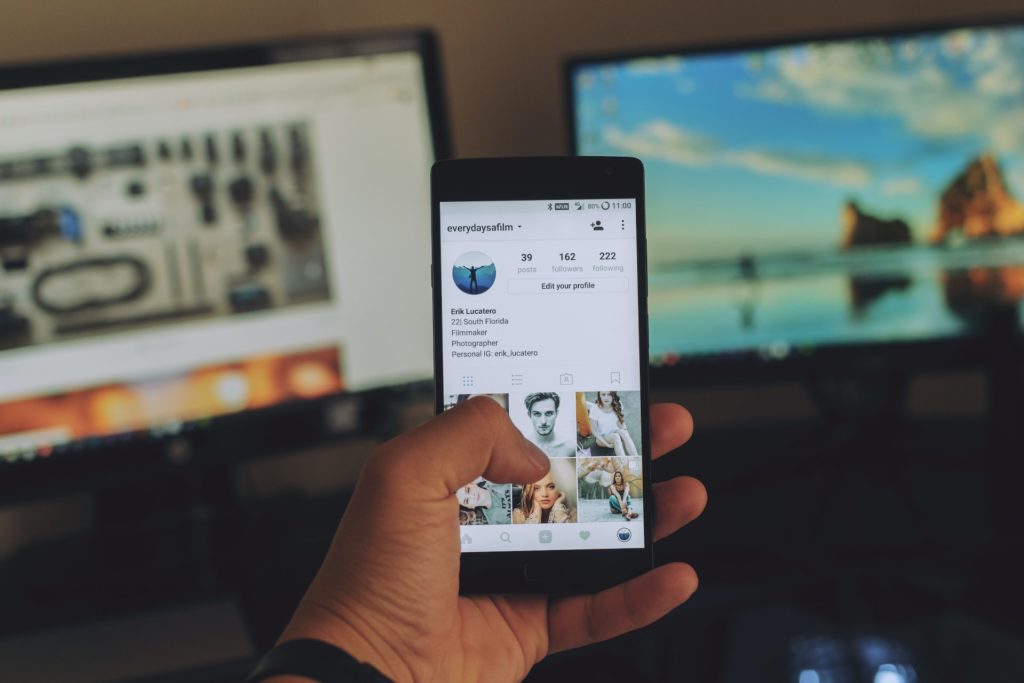 What to put on your avatar to really help promote on Instagram:
Logo. The easiest and most obvious option for many companies. The main thing is that the logo should be readable on a small (40×40 pixels in the feed, 110×110 pixels in the profile on a mobile gadget, 180×180 pixels in the profile on the desktop), picture, and fit completely into the circle. If it doesn't fit, it's better not to.
Personal photo. The most sensible option if you are preparing a personal profile for promotion on Instagram. The photo should be in business style – not in a swimsuit, not in a masquerade costume, not from the back and not full-length. A portrait photo will look good on a small picture and give an idea of your image. It is desirable that the background is calm and monochromatic, and the lighting is contrasting.
Photo of products. Also an option if we are talking about an online store or a small themed business, such as a florist. Or a business selling handmade handbags. Or a jewelry business. Emotional buying will help you promote your company's Instagram profile more effectively.
Important: make sure that the photo for the avatar does not have a lot of small details, the service of the website https://n1panel.com/ will help you to add
Timeless Stopis
Eternal posts are archive (another name for actual) storis, which are displayed under the profile header and won't disappear after 24 hours, as it happens with ordinary posts. You can create eternal posts just as many as you need to prepare your account for promotion on Instagram. Their main purpose is to help users navigate your account and quickly find exactly what's important to them.
What you can put in eternal storis:
A catalog of products by category – for example, "women's pants", "men's pants", "children's suits". Relevant to online stores.
Novelties range.
Price.
Reviews clients.
Billboard with announcements of events.
The team.
Awards and achievements.
FAQ.
A rubric for the account (explained below).
Titles eternal storis should be short and succinct, each allocated only 15 characters.
For eternal posts to attract attention, it's desirable to make them visual covers in a single style. Very well, if the covers are also informative, that is, the eternal storis with the price will have an icon ₽, and the section with children's clothing – a dress. This will help better engage users and convert them into customers faster.
Eternal storis are displayed in the order in which you created them – new ones on the left, those that have been added before on the right.