If you don't know about what is MOMO Challenge and Blue Whale is then you should definitely pay attention to this article especially if you have children.
First of all let me tell you about blue whale game. Blue Whale Suicide Game, also known as the Blue Whale Challenge, is an online game in which participants follow a social media account. Which instructs them to complete 50 disturbing challenges. Challenges grow in their extremes; starting with watching a horror movie or listening to a particular song and develop into the participant live streaming some form of self-harm. And ends at 50th tasks which urges participant to commit suicide to win the challenge. While over 100 teen suicides have reportedly been linked to the game, no direct evidence has been found.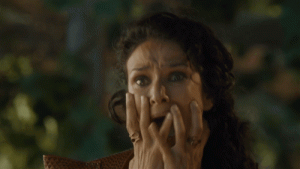 While on the Other hand MOMO is a Social media account on Whats App, Facebook, and YouTube which is using the picture of horror artwork called mother bird by link factory to induce curiosity among children, communicate with an unknown number.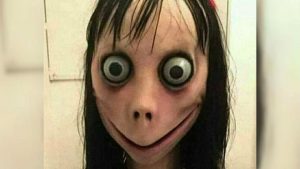 According to cyber-crime experts. MOMO challenge is nothing but hoax which is aimed at stealing information.
The good news is, Pakistan Government took an action on it, according to Express Tribune Federal Information Technology (IT) Minister Dr Khalid Maqbool Siddiqui, on Sunday placed a ban on Blue Whale and MOMO challenge throughout the country. Dr Khalid Maqbool Siddiqui, during a meeting with the joint delegation of IT and software developers in Karachi said,
"These games don't have any place in Pakistan as they are destroying the youth and are one of the key players in suicides taking place worldwide."
He further added that a law will be passed in this regard where developing, sharing and using such software will be a crime under the Cyber Crime Act.
Reports confirm that Pakistani children have started falling prey to the game, causing panic among parents. According to the reports, two young men in KPK have tried this game.  Pakistan's Federal Investigation Agency (FIA) has issued a warning for people to keep an eye out for vulnerable young people getting attracted to the Blue Whale challenge. Moreover it is our moral duty to keep an eye on our friends, children and family and spread awareness about this game. And report it to authorities if you see anyone's is falling prey to these games in your circle.