If you are looking forward to changing the background of your photo with perfection, and you don't know Photoshop, then don't worry this (Remove.bg) free online background removal tool will do the task for you with the blink of an eye. Remove.bg is a single-purpose website that uses AI to do the hard work for you.
You just have to upload your image to the site and it will automatically identify the people in the image and will remove the background with perfection. It will let you download your photo with a transparent background in PNG format. Yes, it's that simple. See the photo below and check the results: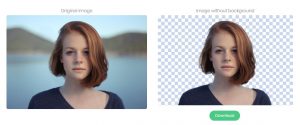 This tool uses some AI machine learning techniques and algorithms to do the task. This online background removal tool is not so perfect right now especially on images with complex details. It's certainly robust enough to handle a wide range of pictures, and even though the site claims the tool only works with people, it can handle other subjects, as long as they're clearly foregrounded.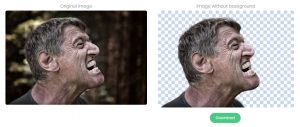 It works pretty fine on the images of people. If you are a professional Photographer, Designer or a Newbie who just want to remove the background on his photo then this online background removal tool can save your time and effort. And the most attractive thing is that it's free and fast.
There are some other tools like Deepart.io which applies the style of one image (like a painting) to another, and LetsEnhance.io, which uses AI to automatically upscale pictures.
Check out more Reviews